Previous workshops and events
Diana Cooper, Tim Whild & Rosemary Stephenson
Healing with the Angelic Realms & Preparing for the New Golden Age
Uppsala, Sweden, February 1-2, 2020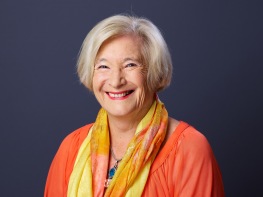 About Diana Cooper
Diana's spiritual journey started many years ago with an angelic visitation. Later the angels asked her to tell people about them. She has written more than 30 books translated into 28 languages and has travelled world-wide sharing information from angels, unicorns, dragons and Illumined Ones. The Diana Cooper Foundation is a not for profit organization that offers spiritual teaching courses throughout the world. Read more about Diana on her website: www.dianacooper.com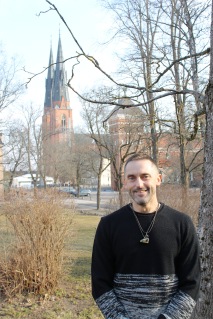 About Tim Whild
Tim Whild was awoken to his life purpose in 2008 by his good friend Diana Cooper. Tim is an ascension worker, author, Atlantean, international speaker and crystal expert whose method is to convey new energies and information to everyone in a manner that is easily understood and simple to use. He calls this method practical ascension and his aim is to take as many people through the ascension process in the simplest way possible whilst honouring the tests and initiations that inevitably arise from this. Read more about Tim on his website: www.timwhild.com

Diana and Tim have written and released two books together: The Archangel Guide to Ascension – 55 Steps to the Light (Hay House 2015) and The Archangel Guide to Enlightenment and Mastery – Living in the Fifth Dimension (Hay House 2016).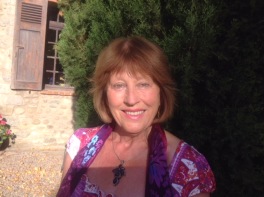 About Rosemary Stephenson
Rosemary is a healer and trainer with wide experience whose music reaches many countries across the world. Her aim is to raise the frequency/vibration of our speaking and singing voice to the highest level available at this time. Rosemary's method includes channeling powerful healing through the voice working with the Sacred Sound Masters, Archangels and Angels of light. She also does soundwork with crystal bowls, tibetan bowls, balinise bells and gong. Read more about Rosemary on her website: www.celestiallighthealers.com
Workshop program
Diana Cooper, Tim Whild & Rosemary Stephenson
Healing with the Angelic Realms & Preparing for the New Golden Age
Venue: Norrlands nation, Västra Ågatan 14, Uppsala, Sweden

Time: 10 am-5 pm both days, with a 1,5-hour break at lunchtime

Saturday February 1, 2020: Healing with the Angelic Realms

1. Healing with Archangel Raphael
2. Soul healing with the unicorns
3. Heart healing with the dragons
4. Lemurian healing

In this powerful seminar you will connect deeply with Archangel Raphael, the angel of healing and abundance. He will raise the frequency of your spiritual, mental, emotional and physical body and will then bring in and anchor your fifth dimensional health blueprint. This allows for new miraculous possibilities for your future.

The unicorns, the purest of the pure, work at a soul level and we will take you on an awesome journey to receive deep soul healing to enable your light to blaze out.

The dragons are wise open hearted angelic beings who can open and heal your heart. The pink dragons can put into your heart chakra the exact vibration that you need. We will connect with them and the dragons from Andromeda who will light a Flame of Love in each of your chakras.

The Lemurians were a vast healing light force who created their special Lemurian Crystals intentionally to heal us and the planet now. We will connect with these beautiful ascended beings and receive downloads of pure wisdom and healing.

Diana, Tim and Rosemary all have the gift of connecting people to the angelic vibrations. This promises to be an amazing event.

Sunday February 2, 2020: Preparing for the New Golden Age

1. How they lived in the Golden Era of Atlantis
2. How we will live in the New Golden Age starting in 2032.
3. The newest energies available for the 12 chakras and connect them to the stellar chakras to access cosmic wisdom.
4. Visit the 12 Temples of Atlantis and integrate the energies for our ascension.
5. Visit the Halls of Amenti to retrieve your soul gifts.
6. Meet and journey with some of the mighty galactic dragons.
7. Integrate the new Ascension Flames.
8. Receive downloads of light from the Archangels.

In the Golden Era of Atlantis the people maintained the highest frequency in the history of the planet. They lived at a fifth dimensional level with their 12 chakras fully open, in harmony and pure divine connection. They brought through the legendary crystal technology that made Atlantis so great. We are moving towards a new Golden Age, which is destined to vibrate at a level higher than Atlantis and become even greater. In preparation for this many people are starting to live at a fifth dimensional frequency and bring back their spiritual and psychic gifts.

The foundation for ascension is the opening and awakening of your twelve fifth dimensional chakras. This enables you to access your soul wisdom once more and merge with your Higher Self. Today with exercises and glorious high frequency visualisations you will learn about and awaken the chambers in the 12 chakras, access higher qualities and untapped resources awaiting release, connect with the Archangel in charge of each chakra and receive a direct input from them. You will also access the stellar connection of each chakra to expand your intergalactic connections. Your chakras merge into a column of unified light and you will bring in and activate your sixth dimensional chakras. This will raise your light quotient to higher ascension levels. During this you will receive downloads of beautiful light from the Archangels.

Each of the 12 tribes of Atlantis had a main Temple in the charge of a High Priest or Priestess. We will visit these to integrate the wisdom and energies.

We will also take you to visit the Halls of Amenti in Hollow Earth and here you will retrieve more of your soul gifts.

Many of you have connected with your dragons. Once more some of the great galactic dragons are returning to work with us and they will take us to access and download cosmic wisdom once more. Arcturus is a highly evolved planet and holds the light of our future, so we will connect with the galactic dragons from here and receive their help and input.

The universe is helping us to ascend by releasing special Ascension Flames and we will access these today.

Be ready for amazing transformation.