Amanda Ellis
An Audience with Divine Masculine & Feminine Master Energies
Uppsala, Sweden, October 3-4, 2020

Silverdraken (the Silver Dragon) welcomes you to a transformational and empowering weekend together with Amanda at the lovely Clasonsalen, Övre Slottsgatan 1, in between Uppsala castle and the cathedral, next to the main university library Carolina Rediviva in central Uppsala´s historic quarters. Since it is also possible to attend only on the Sunday we may hold the workshop at Norrlands nation, Västra Ågatan 14, that day instead since this is a bigger venue. It is less than 10 minutes walking distance from Clasonsalen to Norrlands nation.

If you are looking for accommodation do check out our page about Uppsala here on our website. Since this event is planned to take place in Clasonsalen which is a part of Akademihotellet, we do recommend accommodation there for your convenience.

Note that the workshop will be held in English without translation into Swedish. Of course we will help each other and translate when anything becomes unclear.

"Only when the masculine and the feminine play an equal role in our lives, will there be beauty and purpose to our existence." Sadhguru
Are YOU truly balanced? We are all a mixture of both Masculine and Feminine energies whatever our gender - the reality is most of us are not, and this causes an inability to live to our full potential in health, relationships, the material world and our spiritual calling.

Visiting Sweden from the UK, Amanda is offering a two day immersion into powerful Ascended and Angelic energies to help you harmonise, heal and integrate both sides of yourself, with the help of:

· Mary Magdalene
· Mother Mary
· Christ
· Archangel Metatron, Raphael and Michael
· And Journeying with Adam & Eve back to the Garden of creation to receive healing
· In our two days together we will interweave all the Ascended Masters energies for help and look at:
- Signs and symptoms of imbalanced Feminine energy
- Nurturing and caring for ourselves
- Healing the Mother Wound – Welcoming in the Divine Feminine energies to our world
- Feminine qualities needed in 5th dimensional living
- Upgrading Divine Feminine energy within ourselves
- A look at Divine Feminine Archetypes concentrating on the two Marys….and Mother Earth
- Signs & Symptoms of imbalanced Masculine energy
- Finding our Purpose, achieving goals and being motivated
- Healing the Father Wound – including a look at Patriarchal energies collectively
- Masculine qualities needed in 5th dimensional living
- Upgrading 5th Dimensional Divine Masculine energy within ourselves
- A look at Divine Masculine Archetypes concentrating on Christ, Archangel Michael and Archangel Metatron

Both days will feature a mix of meditations, activations, teaching, channelling, use of Amanda´s Colour Healing sprays linked to each Master energy and an interactive exercise - typically creation of a Mandala / Portal. You will be invited to bring eg crystals etc of your choice to aid its creation and receive the energy before taking them back home.

We are likely also to work with the symbols Yin Yang and the Vesica Pisces.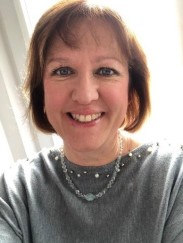 About Amanda
Amanda Ellis is an English Spiritual Teacher and Channel to the Higher Realms whose main Guide is Archangel Metatron whom she has been working with since 2005. She offers teachings on a wide range of subjects via workshops, YouTube and Facebook. She channels all the Angelic and Celestial Realms, as well as being a Medium to a group of departed and well known souls called The Heart Squad, featuring the likes of John Lennon, Princess Diana and George Harrison - again featured on YouTube.

She is the creator of a system of healing called Metatron Colour Healing™ running monthly Distance Training and the creator of a range of 44 stunning healing sprays. This year she also published the Archangel Metatron Self Mastery Oracle deck – which is intended to empower and help those on their spiritual path. Amanda is a leading expert in Colour Therapy and uses Colour as a way to connect and communicate with each Angelic or Ascended energy.

She is also a mother who prides herself on family life as well as a grounded practical approach to spirituality. She has a worldwide wide client base and lives near the sea on the south coast of UK.
Websites: amandaellis.co.uk and angeliccelestialcolours.co.uk
Facebook: Angelic Celestial Colours
YouTube: Amanda Ellis (Regular weekly videos on a diverse range of ascension topics)


Early bird price through March 31: 2888 SEK
After that regular price: 3333 SEK

Dip into the energies by participating on Sunday, October 4, only
There is a possibility to attend only on the Sunday, to get a one day immersion into these energies for those who for any reason cannot participate in the whole course. The Sunday is not a stand alone course but a possibility to dip into the energies we are working during the weekend. Amanda will cover both masculine and feminine energies on both days but at this point it is not possible to say which of the energies that will be included during the Sunday. We are planning to spend the Sunday at Norrlands nation, Västra Ågatan 14, in the absolute center of Uppsala, in their beautiful and magical Old Hall.

Price for Sunday October 4 only: 1888 SEK
It is NOT possible to attend Saturday only. It's either both days or just the Sunday.
To book a spot on Sunday only, go directly to our Shop.

Workshop med Amanda Ellis, Uppsala 3-4 oktober 2020
Price:
2 888 kr
Inc. 0% Tax
Quantity:
In Stock
Please note: All the information on the Payson payment page in our shop is in Swedish. This is due to the way the website is constructed and connected to Payson who handle all the payments for us. We apologize for the inconvenience. A translation of the payment page into English follows below. If you need any assistance with your checkout or if you would like to pay through international bank transfer instead, please send us a message through our Contact form.

With Payson you pay via internet with a credit card.

If you are a Swedish citizen there is also an option to pay through invoice. See full details under Conditions.
Payson invoice: If you choose to pay with PaysonFaktura then a fee of SEK 29 will be added. Payment terms are 14 days and the invoice will be sent separately by email to the email address you specify. In order to pay with PaysonFaktura, you must have turned 18 and be registered in Sweden and approved in the credit check that is made at the time of purchase.

Translation of the information on the payment page into English:
You get to the payment page/checkout by clicking on the cart at the top of the page, after adding the workshop to the cart. On your phone, the cart appears as a bar at the bottom of your screen once you have added the workshop to the cart.

Kassa - Checkout

Du köper - You are buying

Antal - Number of items

Skriv meddelande till butiken - Write a message to the store (that is a message for us in Silverdraken). If you wish to add a message you click on this button.

Fraktsätt - Delivery method. You don't need to click anything as it is checked by default and you get your confirmation of purchase through e-mail.

Betalningsmetod - Payment method. The first box says Card and Internet bank. This is checked by default. (If you are registered as a Swedish resident you may choose the second box Payson - Invoice (29 SEK) instead.)

Adress - Address
Vilken typ av kund är du? - Which type of customer are you?
Privatperson - Individual
Företag - Business
Förnamn- First name/given name
Efternamn - Family name/last name/surname
Adress 1 - Street name
Postnummer - Zip Code
Stad - City
Land - Country, Sweden is put as default but it's ok to just leave it that way!
Län - County
E-postadress - E-mail address
Telefon - Phone number

Leverera produkter till ovanstående fakturaadress - Deliver the product to the invoice address above. This is checked by default. You will receive the confirmation of your purchase by e-mail so the e-mail address is the important one!

Jag godkänner försäljningsvillkoren - I accept the terms of purchase. This box must be checked. You can find the terms and conditions of purchase on our page Conditions.

Totalt pris - Price in total

Slutför köp - Finish transaction. When you click this orange button you make the purchase.