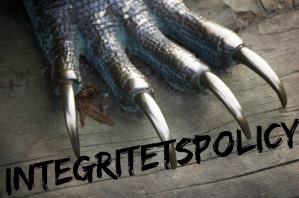 Silverdrakens privacy policy

Handling of personal data
We safeguard your personal privacy and therefore strive to protect your personal information in the best possible way and to comply with applicable data protection rules.
For the following purposes, we save personal information:
To send out newsletters and other information from Silverdraken.
To know which participants will attend events.
In order to be able to collect participation fees and provide receipts.
In order to fulfill our legal obligations, for example: Accounting Act.
We do not provide information to third parties. Personal data is saved as long as there is an active contact such as a newsletter. Otherwise, personal data is saved for a maximum of 36 months and then deleted. You have the right to have your information deleted at any time. This also applies to images that can be found on our website. See below. Contact Silverdraken via the Contact form here on the website.

Payment
Silverdraken only uses payment via Payson, which ensures the members' account information. No account information must be submitted on the Silverdraken website. Silverdraken is not responsible for the security if such information is provided by you.

Pictures on the website
We can publish pictures from events based on a public interest, so that we can show what it is that we do. If you are on a picture and do not want to be in the picture, you are of course welcome to contact us so we can either remove the picture or change it so that you are not visible. This applies even if you have previously given us permission to publish the image.