Uppsala
Silverdraken thrives in Uppsala and we can understand why. This is a city of long history. It is one of Sweden's first settlements after the inland ice had melted. Here lay the temple of Thor, Odin and Freya and mighty Viking kings are buried in the great Kings' Mounds. Uppsala has been a religious center for the Aesir faith, Catholicism and then Protestantism for the whole Nordic region. People have come here for thousands of years for spiritual development.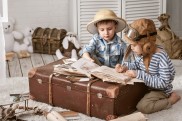 Uppsala can easily be reached by train. It only takes just over half an hour from Stockholm and about 15 minutes from Arlanda. There are also buses leaving Arlanda twice an hour during daytime.

By bus you can take FlixBus quickly and cheaply from many Swedish cities to Uppsala.

By car from Stockholm, take the E4 going north towards Sundsvall. At Uppsala, take exit 186 towards Uppsala.

More directions can be found at Destination Uppsala.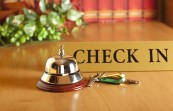 We have listed some affordable hotels and hostels here. At our events you book your accommodation yourself.

At Akademihotellet we hold some of our events. Tel: + 46 (0)18-15 51 90. We usually reserve some rooms at Akademihotellet for participants when the event is held there.

We can also recommend CityStay Hotell Uppsala which is very close to Akademihotellet (5 minutes walking distance) .

Also within walking distance (10-20 minutes) there are three affordable hostels / hotels:
It is usually cheapest to book directly at each hotel or hostel. Otherwise, go to Booking.com or Hotels.com .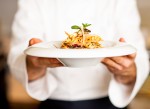 There is a large selection of restaurants in Uppsala. Djurens Rätt has a page called
Uppsala Vegoguide
where you will find lots of suggestions on places that offer both coffee, lunch and dinner.
Two vegetarian/vegan places that are centrally located and close to Akademihotellet are
Los Vegos, Svartbäcksgatan 21 and
Zócalo, Dragarbrunnsgatan 50.
In the evening when you can walk a little further you will find vegan/vegetarian dishes at
Golden China, Kungsängsgatan 23
Indian Kitchen, Kungsgatan 25.
There are also restaurants with many vegetarian dishes on the menu, for example:
Messob (Ethiopian), Sturegatan 4A
Cousteau (vegan burgers), Drottninggatan 12
Meza (Lebanese), Östra Ågatan 11
Koh Phangan (Thai), Upper Castle Street 12
Otherwise there are more luxurious recommended restaurants such as
Jay Fu's
Pepper pepper
Dylans Grill
Drink and Food
Sherlock`s
There are plenty of pizzerias and you can easily find by searching on the web "pizza uppsala centrally" and you will find recommended pizzerias.